Give Up Your Ghosts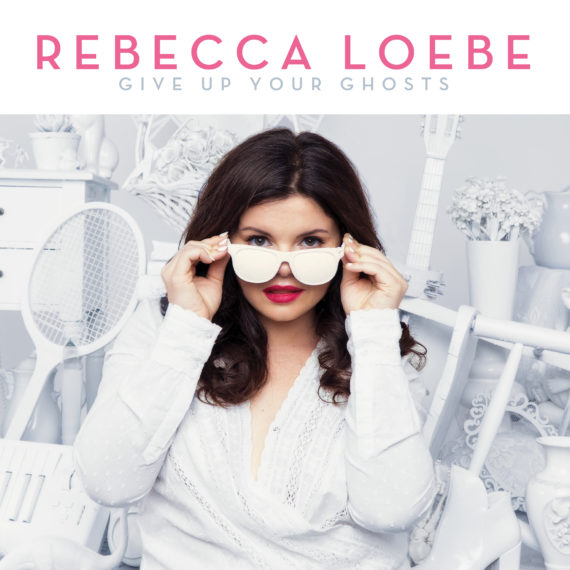 Growing Up
Ghosts
Got Away
Lake Louise
Everything Changes
Tattoo
High School Movie
Flying
On Your Mark
Hush
Popular
News
Rebecca Loebe's new release "Give Up Your Ghosts" is out!

"Her strongest and most confident effort to date."
– Peter Blackstock, Austin American-Statesman, February, 2019

"Upbeat folk pop."
– Andrew Dansby, Houston Chronicle, February 8, 2019

"A remarkable talent, a killer singer, and an insightful melodic songwriter who also gets to the core of life. She has a gift for melody so you think you're listening to some lightweight pop songs but then the words kick in and whoa!"
– Rob Ross, Pop Dose, January 30, 2019

"Subtle, ensnaring musicality [with her] warmly inviting, dynamic voice. 'Give Up Your Ghosts,' then, is an exercise in honesty and bravery alike for Loebe… the most important chapter she's written in her musical journey thus far."
– Jonathan Frahm, Pop Matters, February 6, 2019

"She's hitting her stride as a lyricist and performer… The spirits of positivity and empowerment were never far from the forefront of her recording sessions."
– Jeff Strowe, Dallas Observer, February 4, 2019

"Haunting but in an endearing way… Loebe has frankly never sounded better."
– Jack Anderson, KUTX.org, February 8, 2019

"There's so much warmth, soul, empathy and beautiful intelligence cooked into 'Give Up Your Ghosts'… so damn good!"
– JT Nero, Birds of Chicago

The first single from the new album by the talented Rebecca Loebe is out!

We are so excited to announce that the new single "Ghost" from the upcoming album Give Up Your Ghosts is out today!